On the World Hepatitis Day, 28th of July, Massimo Barra launched the new social campaign "Evadere dalla C" (Escape from C) proposing to the Italian Minister of Health and Minister of Justice to eradicate Hepatitis C from prison.
In fact, 1/4 of the prisoners are drug addicts, so more exposed to the virus. The Italian National TV RAI1 realized a TV report interviewing President Barra, during the special event of the campaign "Meet Test & Treat", organized by Fondazione Villa Maraini in the centre of Rome offering free rapid test of HIV and HCV.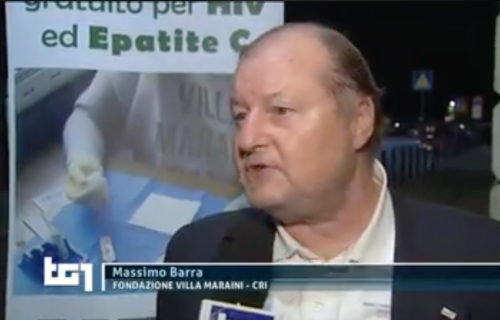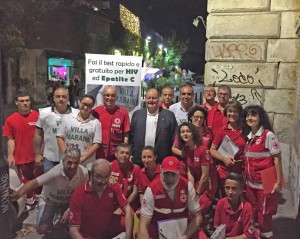 On July 27, in one of their remote villages in Azerbaijan, Pirallahi, and on August 3, a seminar on World Hepatitis Day was organized among medical staff of the Medical Diagnostic Center of Gabala, with the support of local offices of the Red Crescent Society. The Ministry of Health of the Republic was represented by local medical institutions and the National Center to Combat AIDS. Representatives of NGOs – the Red Crescent Society of Azerbaijan, the TB Coalition of Azerbaijan, and the Women Initiatives for Development gave information on the activities of their organizations in the context of hepatitis. The coordinator of the Public Health Project of the Red Crescent Society of Azerbaijan, Metanet Karakhanova, presented to the participants of all events information (as a presentation) to the World Health Organization about hepatitis, including statistical information on global prevalence, ways of transmission, treatment and projections for the future. She also demonstrated information materials prepared by WHO for use in companies, which emphasized that anyone could face such a problem with hepatitis and that it was important to contact the appropriate institution in time for early detection and treatment.