XXI General Meeting of the ERNA
From 08 to 10 November in Malaga, Spain, the XXI General Meeting of the ERNA network was held, hosted by the Spanish Red Cross.
More than 60 representatives from 16 National Societies confirmed their commitment to humanely and compassionately addressing the problems associated with infectious diseases and drug addiction for the most vulnerable segments of the population.
During these three days, various issues in the field of HIV/AIDS, TB, Hepatitis, and Substance Abuse were discussed in plenary and during the working groups. These issues have been exacerbated in recent years due to Covid 19 and tensions caused by conflicts and economic crises around the world. The attention for social and health care of people who are positive to HIV, TB, Hepatitis or who use substances has dramatically dropped. The highest price was paid by the most fragile and discriminated people that ERNA intends to protect and give them a voice.
As a result of the General Meeting, a Final Statement was prepared to further engage the NSs under their leadership in increasing attention and improving the health status of this key population in Europe and Central Asia.
A field visit to a rehabilitation and drop-in center for people with drug disorders was arranged by the Red Cross Branch of Malaga. Once more, ERNA  has confirmed its key role in being a platform for the exchange of experience, for new acquaintances and for strengthening the connection of National Societies.
On the third day, elections were held.
The Assembly unanimously elected Mauro Patti as the new President of ERNA.
With a predominant margin, the Red Crescent of Kyrgyzstan once again became the Secretariat of ERNA for the next three years. Candidates for the position of Secretariat were 2 National Societies: the Red Cross of Belarus and the Red Crescent of Kyrgyzstan.
The Secretary General of the Latvian National Society, Mr. Uldis Likops became the Vice-President of ERNA. Mr. Marat Kachkynbekov, representative of the Kyrgyz National Society, automatically became the Vice President as the head of the newly elected ERNA Secretariat.
Finally Dr. Massimo Barra was nominated Honorary President of the EPNA network for his services in the fight against HIV/AIDS, TB, Hepatitis and Substance Abuse.
For the first time since 1997 the ERNA Network decided to include a longtime strategic partner, the Villa Maraini Foundation (IFRC training center and Italian RC Agency on Substance Abuse)  as Member with the right to vote.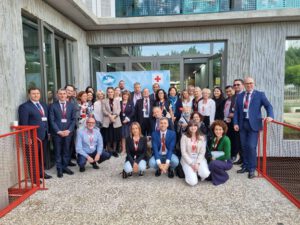 Opening of the ERNA meeting in Malaga 2022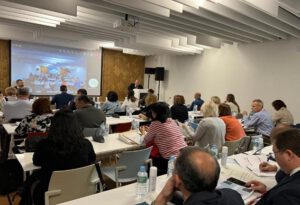 Welcome speech by Dr. Massimo Barra at the opening of the General Meeting of ERNA 2022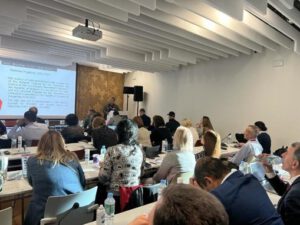 Presentations from National Societies at the General Meeting ERNA 2022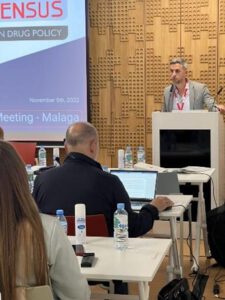 Presentation by Mauro Patti on the activities of Rome Consensus 2.0.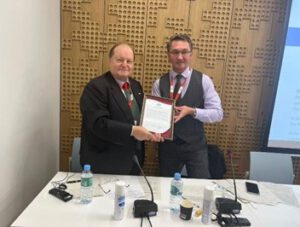 Assignment of the status of Honorary President of ERNA to Dr. Massimo Barra